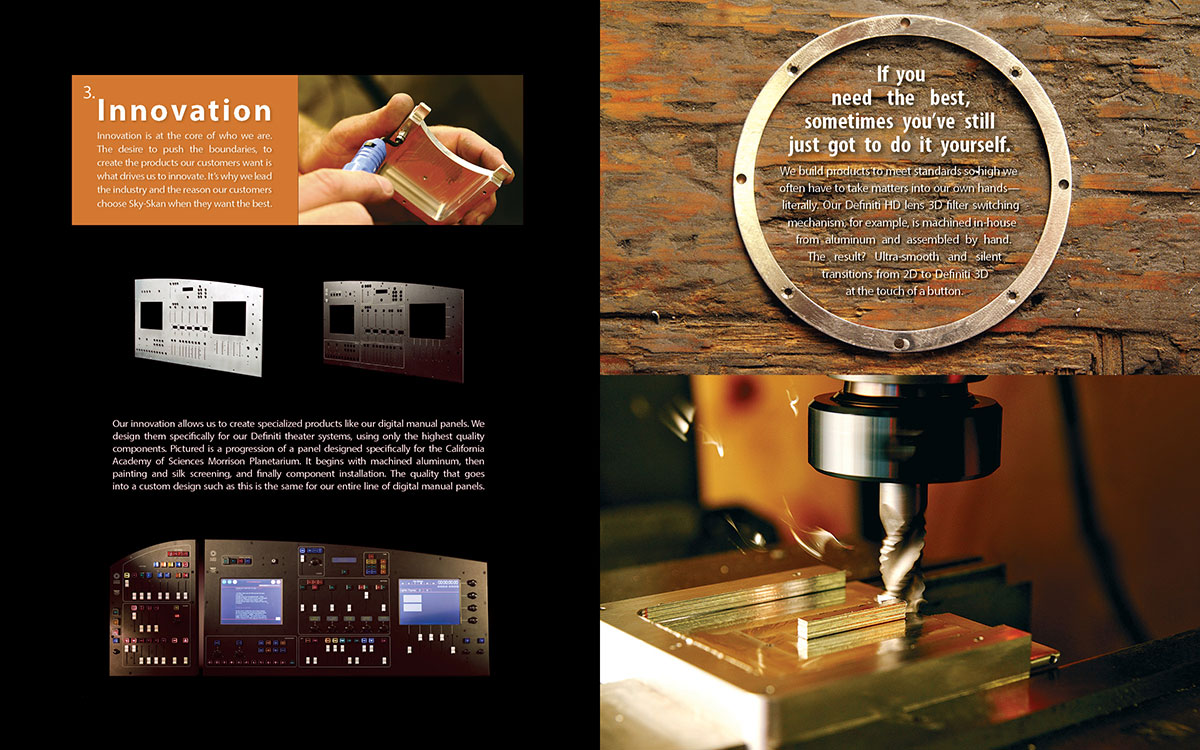 I wanted to bring the true experience of Sky-Skan and combine this with the dedication the company has to planetariums. Of course, there was plenty of information to give as well. The goal was more than just giving facts.
I designed this brochure using Adobe InDesign for layout. I did all of the writing, design, and photo preparation. The brochure uses product photos I took with site photos from customers.
Ready to see the full brocure? Tap here to download the PDF.